The Glass City Humanist is a podcast where we talk about living as a Humanist from a Northwest Ohio perspective.
Episodes can include local news and information of interest to Humanists and other freethinkers.
We also plan to interview, from time to time, other Humanists or secular people in Northwest Ohio and elsewhere about how they live their secular Humanist life stance.
Host: Douglas Berger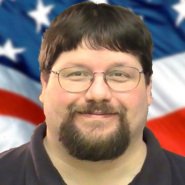 Douglas Berger, is a co-founder of the Secular Humanists of Western Lake Erie.
He first got active in the secular humanist movement as a member of the Humanist Community of Central Ohio where he served as newsletter editor from 1996 to 2007, President in 2001 and 2002 and many other smaller roles over his 20 years as a member. HCCO named Douglas their Humanist of the Year in 2013. He also served as co-chair for Secular Coalition for Ohio from 2013-2018.
When not working, Douglas spends his time enjoying movies, music, reading books, and arguing politics on the Internet.